Today we would like to present our Entrepreneur of the Week, Jay Ternavan, Founder and CEO of JayWay Travel, a six year-old travel company specializing in customized vacations to Eastern Europe.
The Early Years…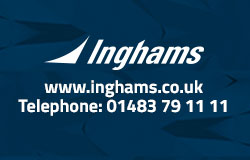 Jay completed his bachelor's degree in Business Administration at the University of Richmond. Then, instead of heading back home to Westchester County, a suburb of New York City, the energetic new graduate moved to the west coast to work in San Francisco with the prominent winemaker, Ernest & Julio Gallo.
Although satisfied with his position in San Francisco, Jay felt the urge to experience and explore new places. Residing in Madrid for a semester during his university years, Jay developed an affinity for European culture, and yearned to return to the continent. Fortunately, he would not have to look far for an excuse to travel, as his own employer offered him an opportunity to work as a sales & marketing representative in Germany. Based there, Jay took the opportunity to venture both east and west, exploring the diverse corners of Europe.
With the conclusion of his assignment in Germany, Jay began searching for another position. Instead of returning stateside, however, he looked instead to the east, specifically towards Prague, a city which had long fascinated him. Appropriately, Jay found a job with a relocations agency, which specializes in assisting expatriates with transition and adjustment into a new country and culture.
While based in Prague, Jay took the opportunity to continue his travels through Eastern Europe, gaining a real knowledge of the region. He fell in love with the wild landscapes, diverse cultures, and the remarkable encounters that seemed to occur on a daily basis with this type of adventure. Among the most inspiring places, he would later recount, was Croatia, where he was awestruck by the breathtaking scenery, beautiful nature, and the friendly, hospitable people.
When he returned to the beautiful country the following year, 2005, with a group of friends, several other groups of travelers asked for Jay's help arranging an itinerary for their vacation. With the realization that he had a real talent and passion for this type of work, the idea for JayWay travel was born. Long possessing a desire to become an entrepreneur, the young adventurer incorporated JayWay Travel Inc. and set out his stall, hiring a design agency based in Prague to create his first website. In the early years, JayWay's destination list covered just a few places on the Dalmatian coast – the ancient walled city of Dubrovnik and the beautiful island of Hvar. However, the new entrepreneur had his sights set further, and knew that he would eventually want to expand his company.
For the 2007 season, Jay based himself in Dubrovnik and carried out every aspect of running his company himself, meeting each group of guests personally at the airport. He realized that this style of operation would severely limit the growth potential of the company, so he set out to staff his company, and proceeded to hire his first employee. Since then, the JayWay team has grown, along with the destination roster. Recognizing the seasonal limitations of Croatia, which has a six-month window of good vacationing weather, and accumulating an ever growing collection of requests from satisfied clients who wanted to see more of Europe with JayWay, Jay decided to expand his company in order to cover other destinations in Central and Eastern Europe. Today, the JayWay map has come to include 29 cities in 12 countries, with more to follow in 2013.
In addition to taking up residence in Prague and Croatia, Jay has also spent several months living in Wroclaw, Poland and Budapest, Hungary, from where he was able to explore every destination on the JayWay map. These experiences enabled the entrepreneur to develop a much deeper knowledge of his company's destinations, and improve the quality of services afforded to his customers.
Niche in the Travel Market…
A key element that differentiates JayWay Travel from its competitors is the personalization of the services, beginning with the initial contact. Jay speaks to all guests on the phone for a free travel consultation before preparing a custom itinerary, taking into account the traveler's interests and needs. Whereas some companies put together group tours, then have to fill the places, no two JayWay tours are the same. By testing personally and maintaining strict quality control on the accommodation, day trips, city tours and other services that make up a JayWay vacation, Jay can be confident that his guests will have an experience of a lifetime. To enhance the personalization further, guests are supplied with a local cellphone when they arrive, so they can be in touch with the local JayWay representatives, on call to smooth any bumps along the way.
We asked the company founder what he believes has been the driving force behind his success. Jay replies:
It is having a passion for what you do. I see this with everyone who works for JayWay; this is what makes us such a strong team and a successful company. I am confident that you could ask each person on the JayWay team about their job and they would tell you they truly enjoy what they are doing day to day. For me this is very rewarding and I think it is this atmosphere that translates into our clients having an unforgettable travel experience. Repeat customers and referrals are a significant part of our business and this can only come from our team working together to make sure our clients have a once-in-a-lifetime vacation.
With the company enjoying growth on average of 60% annually over the past 3 years, while so many businesses have struggled to stay afloat during the recession, this passion seems to be serving Jay and his employees well.
Let us know what you think about the JayWay website.